Free voice calls and 1GB 4G data plan brought by Reliance Jio for Rs 49 only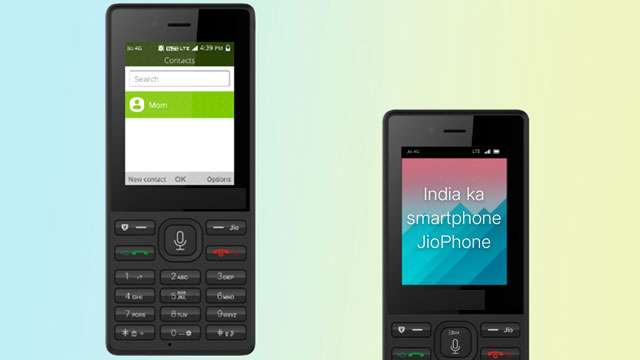 Prior to Republic Day, Reliance Jio has introduced new prepaid tariff plans for its users. Under this, users will get 1GB 4G data for only Rs 49. Users will get free voice calling and 1GB 4G data with the validity of 28 days under the Jio's new 49 rupee plan. The new plan will be available to users from Jan 26. Jio has also introduced new plans of add-ons data of rupees 11, 21, 51 and 101. This plan is for Jio phone users only.
Many big companies are giving tough competition to Reliance Jio in the tariff war which is going on between telecom companies. Let me tell you, recently, Reliance Jio has brought many new plans only after two weeks of bringing Happy New Year plans. According to the company, these plans have been priced at Rs 50 less than earlier plans. Along with this, users will get 50 percent more benefits in these plans.
Details of Jio Republic Day 2018 Plan: According to the information, Jio Republic Day 2018 plans are from Rs 98 to Rs 498. Jio has reduced the price of every plan by Rs 50 and provided 50 percent more data benefits.
Jio Rs 98 Plan: Jio now gives unlimited voice calls and 2GB 4G data to the users at 98 rupees. Its validity is 28 days. Earlier this plan was available with the 14 days of validity. But now its validity has doubled.
1.5GB Data Per Day Plans
Jio reduced the price of plans giving 1.5GB data per day by rupees 50. Now the price of these plans starts at Rs. 149. The validity of the plan of Rs 149 is 28 days.
The plan of Rs 349 will give benefits for 70 days.
The plan of Rs 399 is now available with the validity of 84 days.
The plan of Rs 449 will come with the validity of 91 days.
Similarly, 42GB data in the plan of Rs 149, 105GB data in the plan of Rs 349, 126GB data in the plan of Rs 399 and 136GB data in Rs 449 will be available. This means that every plan is getting 1.5GB data per day. It includes unlimited voice calling and 100 SMS per day.
2GB data per day Plans: Earlier, Jio was offering only one plan of 2GB per day. Now the company has offered four plans of 2GB per day. In these plans, only 1.5GB data per day has been changed to 2GB data per day. Now, in the plan of Rs 198, users will get 2GB data per day for 28 days. This means that the users will get total 56GB of data in just Rs. 198.
Now, 140GB data will be available for 70 days in the plan of Rs 398.
168GB data will be available in the plan of Rs 448. Its validity is 84 days, in which 2GB of data will be available every day.
Users will get 182GB in the plan of Rs 498. Users also get 2GB of data per day. All these new plans will be available from January 26, 2018.
It is now to see that what other telecom companies bring about the plans in the competition of Jio's plans. Following these plans, the competition in the telecom industry is going to increase.
comments